Making a Pair: Celebs Don Matching Jewelry Pieces
Giving the gift of jewellery to a friend or loved one has been a traditional expression of appreciation and love since mankind began crafting wearable adornments. There is a bevy of annual holidays that seem to call for such gifts, from Valentine's and birthdays to Christmas and anniversaries. Even one of the most important lifetime events -- a wedding engagement and ceremony -- incorporates the gift of jewelry. With all of these appropriate occasions and cues to slip a ring or necklace on your loved one, you've got to admit it's a good thing that not every piece is made for burning a hole in your wallet.
Costume jewelry lets the act of giving stud earrings, charm necklaces, bangle bracelets, fashion rings, and even accessories like belts and bag charms be an affordable and fun process, saving expensive designer pieces for more traditional affairs. And one of the best ways to enjoy the accessibility of costume jewelry is to mix and match collections, especially when it comes to adorning yourself and that certain someone special. Matching pieces for friends or lovers is a meaningful way to bond through jewelry, keeping a kindred spirit close at heart in a subtle way (though if you're comfortable wearing full-fledged matching outfits, more power to you) while creating a stylish and synchronised look.
Though the thoughtful and emotional components of shared jewelry matching reach beyond the scope of a fad, it has become a growing trend among Hollywood's hotlist. Perhaps a little disillusioned with super-expensive jewels and designs that can steal all the pizazz from even the most remarkable of designer gowns, celebrities have begun sporting matching pieces that give a firm nod towards costume jewelry's focus on attractive pieces that don't break the bank.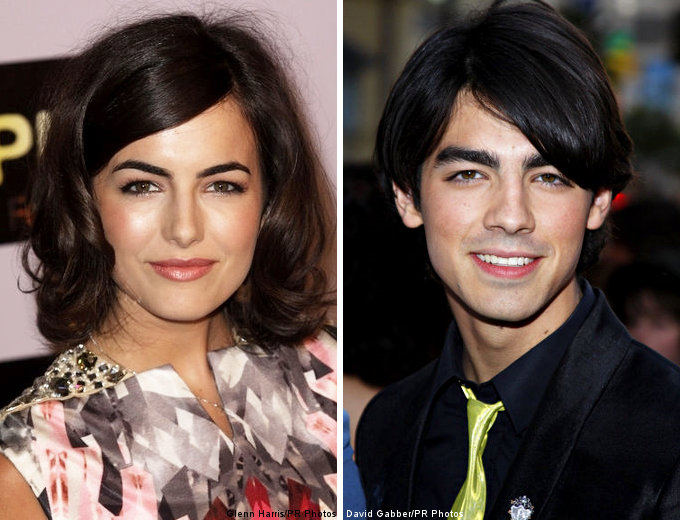 This week,
Ace Showbiz
spotted actress Camilla Belle and rumored boyfriend Joe Jonas sporting matching pieces from the Lori Lovitt collection. Belle's gold ring is complemented by her gift to Jonas, a simple yet handsome leather necklace.
Jewelry gifts don't have to be all about big stones and jaw-dropping price tags. You can travel back to the roots of why we give jewelry to our loved ones in the first place by exploring options for jewelry matching starting with some affordable costume pieces. In keeping with Belle and Jonas' leather theme, check out this rugged yet fashionable men's leather bracelet, paired with a classy yet creative leather flower corsage in matching tones and textures:
And when shopping for a grown-up version of the age-old "best friends forever" jewelry, look into
classic combination sets
, which do all the pairing work for you. Share your style along with your affection and make your next jewellery gift a perfect match.
Labels: camilla belle, corsages, costume jewelry, jewellery, jewelry, jewelry sets, joe jonas, leather jewelry, matching jewelry, necklaces, rings